Hotel "Haus Heimat" - Lake Weissensee
The perfect destination at any time of the year – Carinthia!
Are you looking for a relaxing holiday amid beautiful scenery? Do you want to enjoy traditional village charm, pure crystal-clear water, towering mountains and friendly people? Do you want to discover what it means to be free? If so, the region of Lake Weissensee in Carinthia, situated in the very south of Austria, is the place for you.
Our offers:
holiday flats for the whole family
double rooms with breakfast included
holidays in a central, yet quiet place
just a short walk to the town centre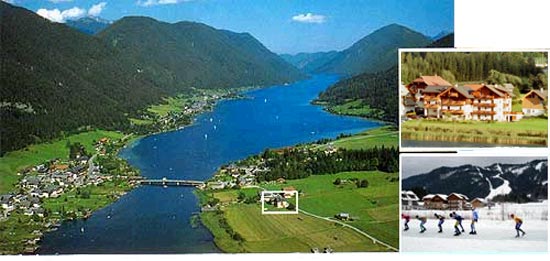 Weissensee-Cam
Weissensee Webcam with weather data, time lapse and direct direct view to the Weissensee


includes weather data Weissensee
Techendorf, 5. 12. 2023